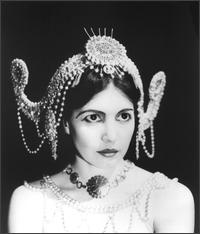 Right before I went into eighth grade, my mom got a job in Colorado. For the first time in my life I was popular in my school. I didn't want to leave. So I wound up spending that year with my grandparents while my mom got settled out west.
During spring break, I flew out to Denver for my first visit. I'll never forget my welcome to Colorado. It was cloudy as I landed. It was raining as we loaded my bags in the car. It started to snow when we stopped at a grocery store on the way home. By the time we got back to our car, there was about a foot of snow on the ground. By nightfall, we were buried under two feet. The next day it all melted away. I thought it was crazy. Turns out it's typical for a Colorado spring.
By that time I was ready to move on from Elkhart. I'd had a bit of a problem year and I was anxious for a fresh start. The thought of moving to big city was very appealing.
Denver looked pretty big to me back then. And they had concerts! Not the humdrum acts that would make their obligatory stop at the Notre Dame ACC in South Bend, like Boston and ZZ Top, or the second-tier hair bands that played at the Morris Civic, like Foghat and Head East. Denver had new wave and punk.
The day after my arrival, I buried my nose in the Sunday edition of the Denver Post, scanning the concert hall adds. I was in luck.
Lene Lovich
was playing the
Rainbow Music Hall
that week!
I'd seen her v
ideo for "New Toy"
on
Night Flight
. She was good and weird.
Mom bought me a ticket, and she dropped me off at the venue, which was an old multi-plex movie theater with the walls knocked out and a killer sound system courtesy of
ListenUp
.
I have only the foggiest memories of the show. It was kind of goth before goth even existed. I just remember feeling really cool to be able to see something so un-Elkhart. And thrilled at the prospect of stepping off into this new big-city world.